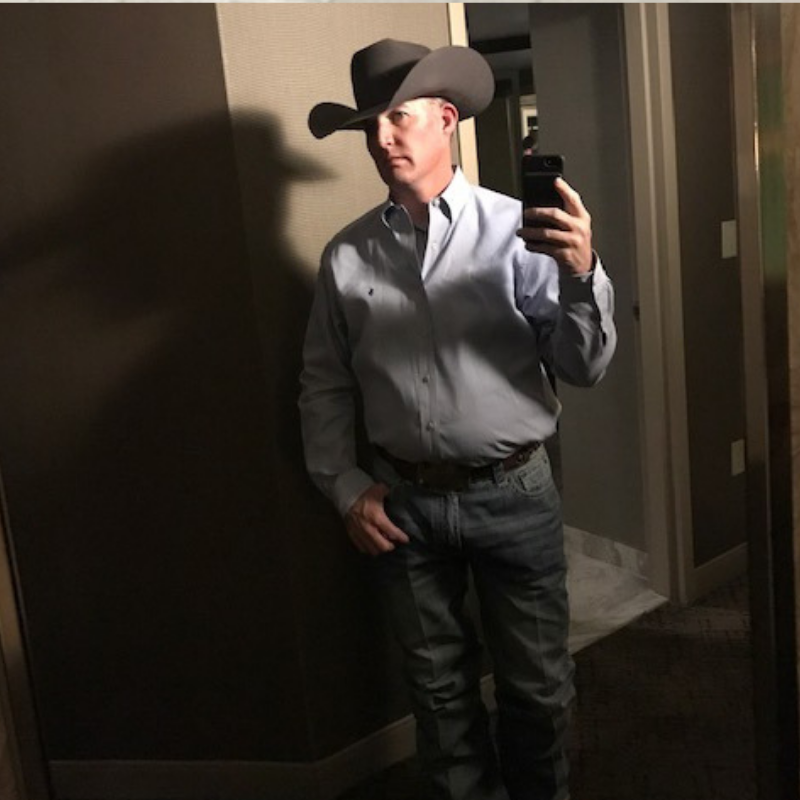 Larry Webb
My name is Larry Webb, I'm from Texas and the western life's got its hold on me. Family, Friends, and Kiddos mean the most to me, because that's how I was raised. My background in horses includes AQHA, APHA, NCHA, NRHA, and USTRC where I've shown, trained, roped, or bred horses. While I'll never call myself a True Cowboy, I have helped on a few ranches in branding season. I tip my hat to those Cowboys and Cowgirls, they're the backbone of everything we love about this industry.
I've dabbled in retail western wear, became a hat and boot connoisseur, and currently my day job is a NCCCO Licensed Crane Operator. In my off time, I enjoy tending to the horses I have left in my stock, jumping out of perfectly good airplanes, avid thrill seeker, supporting the Texas Rangers or Houston Astros, watching the World of Outlaw or ASCS Sprint Cars, listening to live music, and if the music is good my toes will start tappin' and I'll cut a little rug. That's a little about me, anything else don't hesitate to ask.
Now, let's talk Greeley Hat Works, they're simply AMAZING and I Promise you will never find better customer service it doesn't matter if you spend $1.00 or everything you've got, you'll be treated one in the same. My name is Larry Webb, and I want to be your Greeley Hat Works Ambassador.