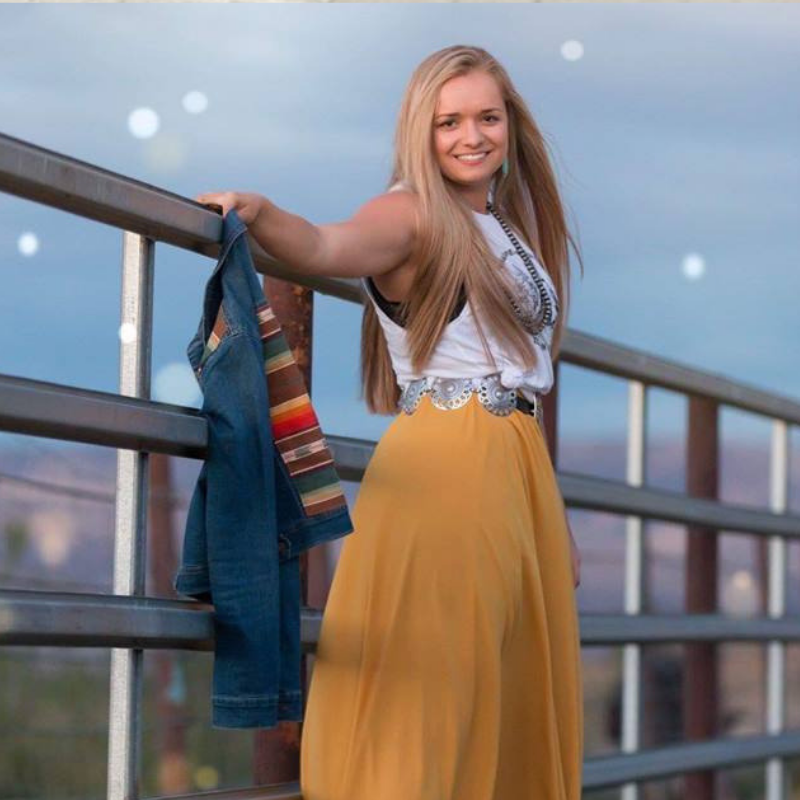 Bailey Gettman
My name is Bailey Gettman, I am 21 years old, born and raised in the beautiful town of Wenatchee, Washington. I was blessed to have the opportunity at a young age to learn and complete in the equine industry from county fairs, high school equestrian competitions and gaming events. I currently team rope, breakaway and barrel race! On the off days when I am not competing you can generally find me either sitting on a colt or behind a camera.
I have been in the western lifestyle my whole life and wouldn't want it any other way! I love the hospitality and genuinely kind people, family, and friends that are found in the places I go. I love the outstanding western community and the unconditional support that comes my way inside and outside of the arena.
I look forward to 2019 being a year of expanding my community with growing new friendships, making nice horses, and representing this fantastic brand!