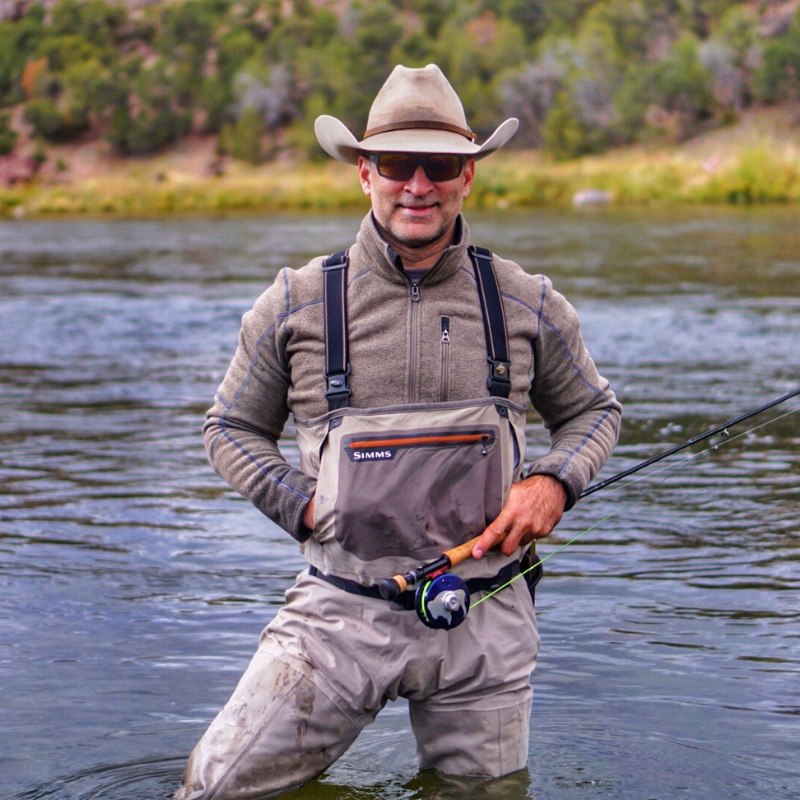 Marco Garcia
Meet Marco Garcia from San Antonio, Texas. He's a competitive team penner, accomplished fly angler and a former national champion martial artist.
As a 5th generation Texan, Marco spent his summers on the family cattle ranch. He is a graduate of St. Mary's University, a former collegiate athlete and children's book author.
While he has maintained a career with a Fortune 500 company over the past 22 years don't let the corporate life fool you. On the weekends he trades in the suit and tie for boots, spurs and his Greeley Hat.
Marco rides the USTPA & DRTPA Team Penning circuit with his horses "River" & "Whisky." In 2018 they were fortunate enough to win their first USTPA World Championship.
"We have a role to play and Greeley Hat Works brings it all together with style & craftsmanship. My Horses and I are proud to be joining TeamGHW in 2019."