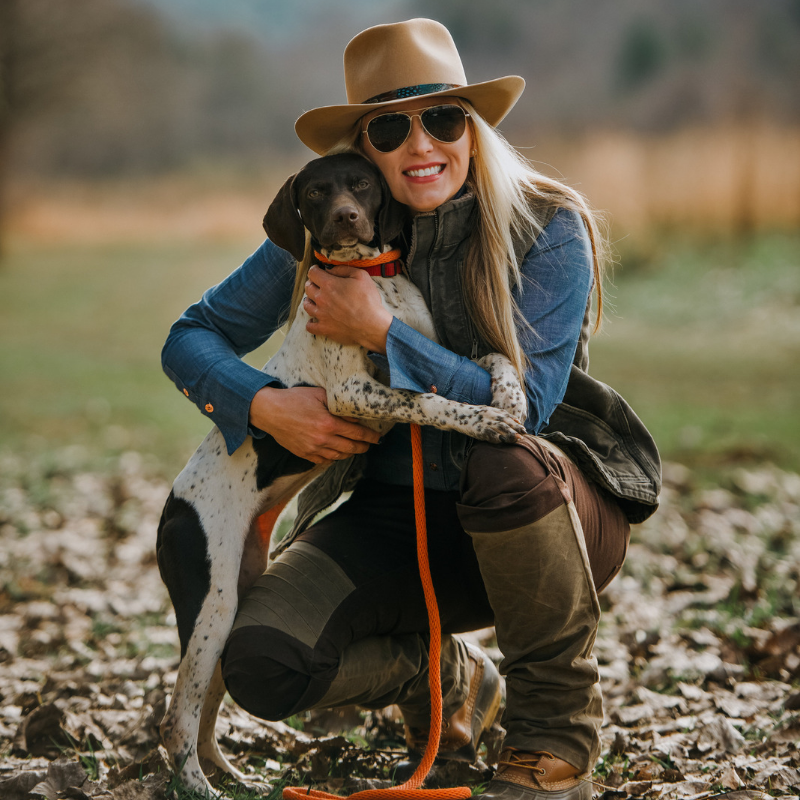 Anna V.
Anna V has been a lover of animals and the outdoors her entire life. From the moment she fell in love with her first German Shorthaired Pointer and then honed her shotgun shooting skills, Anna V has trailblazed the upland lifestyle with the heart of a true southerner. Never meeting a stranger, she shares her story in hopes that others find their own upland journey.
Anna is also a certified instructor with NSCA and NRA. She enjoys teaching the art of sporting clays, educating about the tradition of bird hunting, and training her dogs. As a shooting ambassador for CZ USA, Anna gets the opportunity to share her passion for hunting and shooting sports on TV, at industry shows, as well as, features in magazine articles and online resources.
Anna finds that her love of and background in agriculture fits hand in hand with bird hunting and conservation. She is enthusiastic about her success in bridging the gap between those two worlds as she believes that they share much in common. Yearly, she travels thousands of miles away from home promoting shotgun life and conservation in hopes to continue her upland lifestyle tradition.
You can find Anna on Instagram and Facebook at @annavoutdoors