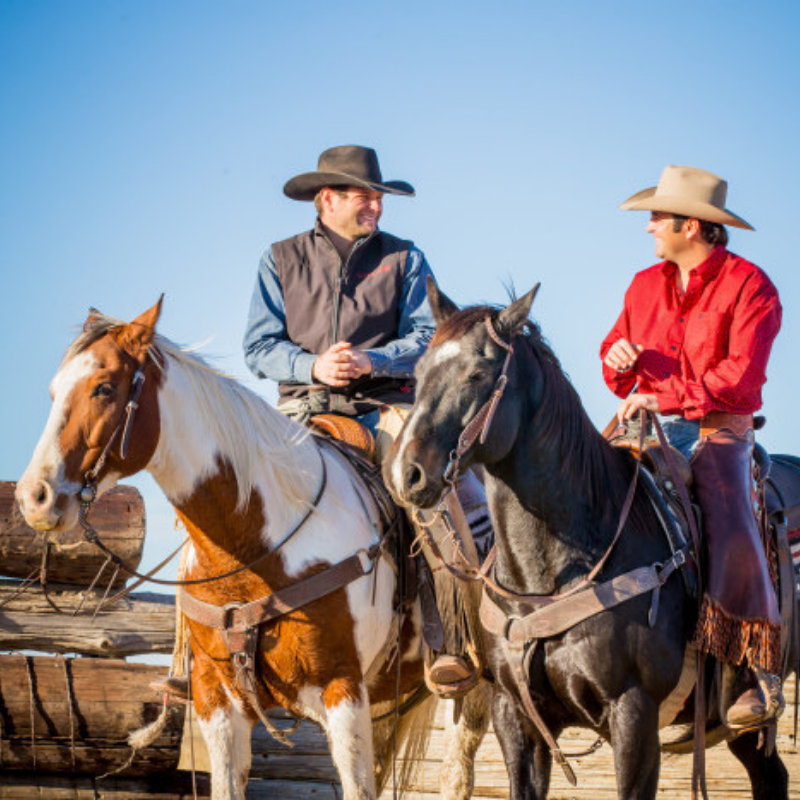 BINION CERVI
The business man who brings entertainment to town.
Working closely with committees and sponsors, Binion has helped Cervi Championship Rodeo performances grow their business statistics and ratings. The key to his success in growth and popularity is through entertainment. Being a former trick rider himself, Binion understands how to grab the audience's attention with adrenaline pumping openings, colorful side-acts, emotional closings, and a timely performance to bring it all together.
CHASE CERVI
The true stockman of the group.
Voted four times as the NFR pickup man and the 2016 Pickup Man of the Year, PRCA cowboys recognize that Chase has a hand at getting to riders quickly and helping them down safely. But what sets Chase apart from good to outstanding, is his soft heart and unbelievable memory. Chase ensures that all of their stock are treated with the best care possible in and out of the arena. He also has an innate ability for knowing every animal's tendencies and characteristics.