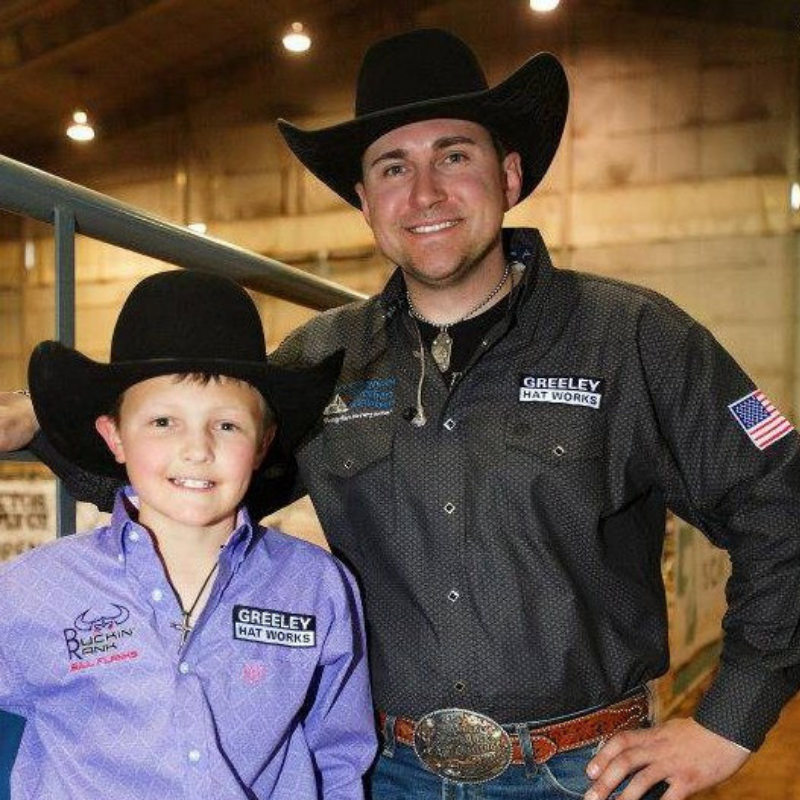 Clayton Everhart
Growing up ranching and farming south of the little town of Granada in Southeast Colorado, I have grown to appreciate the cowboy lifestyle and traditions. Throughout the years I have had the chance to participate in ranch rodeos, rodeos, training stock dogs, riding cutting horses and pretty much everything else that involves being outdoors. I currently work as an auctioneer and welder and own a very successful auction business in Keenesburg, Colorado called Everhart Auctioneers.
My goals are to become a well-rounded, well respected, personable and funny announcer that all crowds will enjoy! I would like to make a big name for myself with this job title. Thanks to my last seven years of being an announcer, reading leadership books, classes and mic time I have found myself with a great confidence in working with and performing in front of a crowd!
I am currently looking for sponsorship an in exchange your company logo will be on my shirts and travel with me to all events and rodeos through the year. I will also be making announcements about my sponsor throughout my travels and announcing!