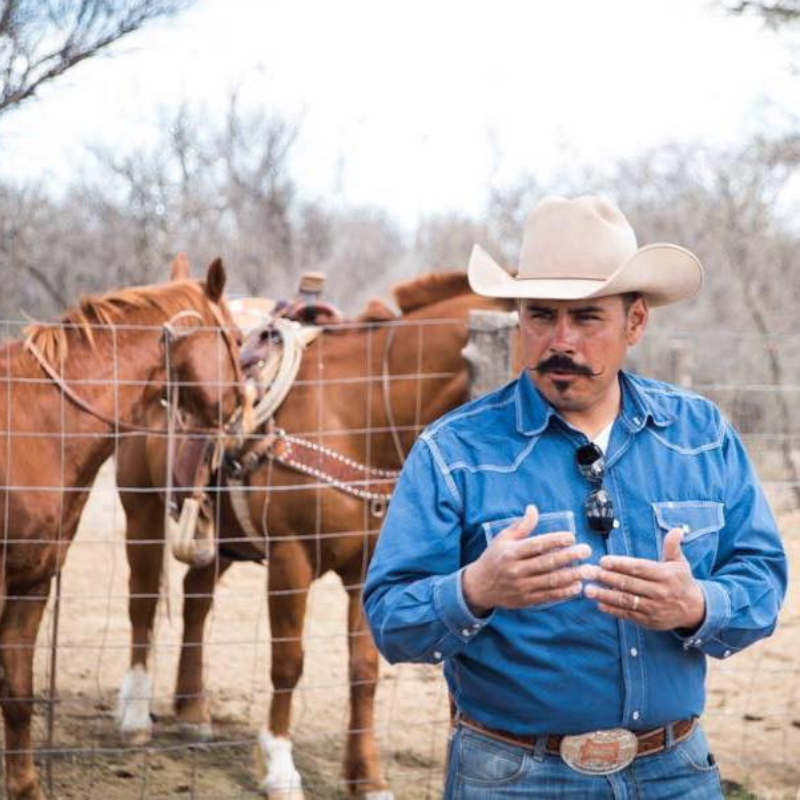 Howdy, my name is Dean Fish. I am the Ranch Manger for the Santa Fe Ranch, a beef industry consultant and a member of the NCBA Stockmanship and Stewardship Team. As the Ranch Manager for the Santa Fe Ranch Foundation, I work to develop problem solving research for my fellow beef producers. The Foundation also works to get kids out of doors through agricultural literacy, hiking, camping and learning about the environment.
As the owner of Anchor F Cattle Co, I also raise commercial Angus cattle and club calves. Prior to managing the ranch, I was an Extension Livestock Specialist for the University of Arizona. I am currently on the Arizona Beef Council and a Board Member of the Arizona Cattle Growers Association. I have also served in a leadership role for many other livestock and service organizations.
In addition, I work with Todd McCartney, Dr. Ron Gill and Curt Pate planning and delivering Stockmanship and Stewardship demonstrations at the National Cattlemen's Beef Association Cattle Industry Conference and Trade Show. I am passionate about spreading the Stockmanship and Stewardship message, as I have seen the benefits in my own and other operations where the principles are implemented.
Just like a good Greeley Hat, having the right tools makes the job easier and the result is better!