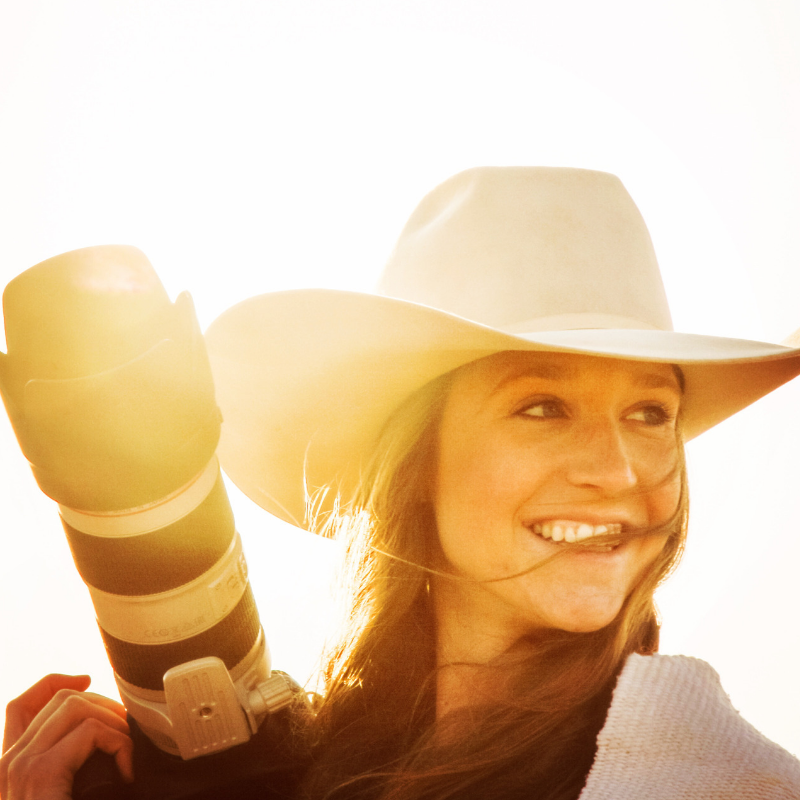 Emily McCartney
True to her roots, Emily McCartney specializes in western lifestyle & portrait photography where she is able to combine her love of the American West with her passion for art and image making.
Since graduating from Texas Tech University, Emily finds herself roaming to photography jobs in several western states but will always call her family's sixth generation ranch in Throckmorton, Texas "home".
Emily wears a Greeley whether she is horseback or behind the camera and she loves the versatility her custom hats give her. Emily says that representing Greeley Hat Works as an ambassador is an honor, and not much convincing has to be done when quality hats speak for themselves.