You may have heard the phrase Farm to Table before, but Farm to Fashion? That's a new one.
For those who don't know, Farm to Table is a movement that refers to serving local produce and livestock by going straight to the source – the farm. It's an awesome concept that allows farmers and ranchers to thrive while providing consumers with the freshest possible products. Greeley Hat Works takes that inspiration one step further by going straight to the source for all of their materials, whether it's high-quality beaver felt from Portugal or genuine feathers from right here in Colorado.
Owner Trent Johnson's daughter, Collins (affectionately known as C3), has spent years raising award winning chickens and turkeys for her local 4-H. The 4-H society is a huge part of the Western Industry and Agriculture Heritage, and many of you probably grew up raising stock or growing produce for your local 4-H club. Well, the folks at Greeley Hat Works are no exception!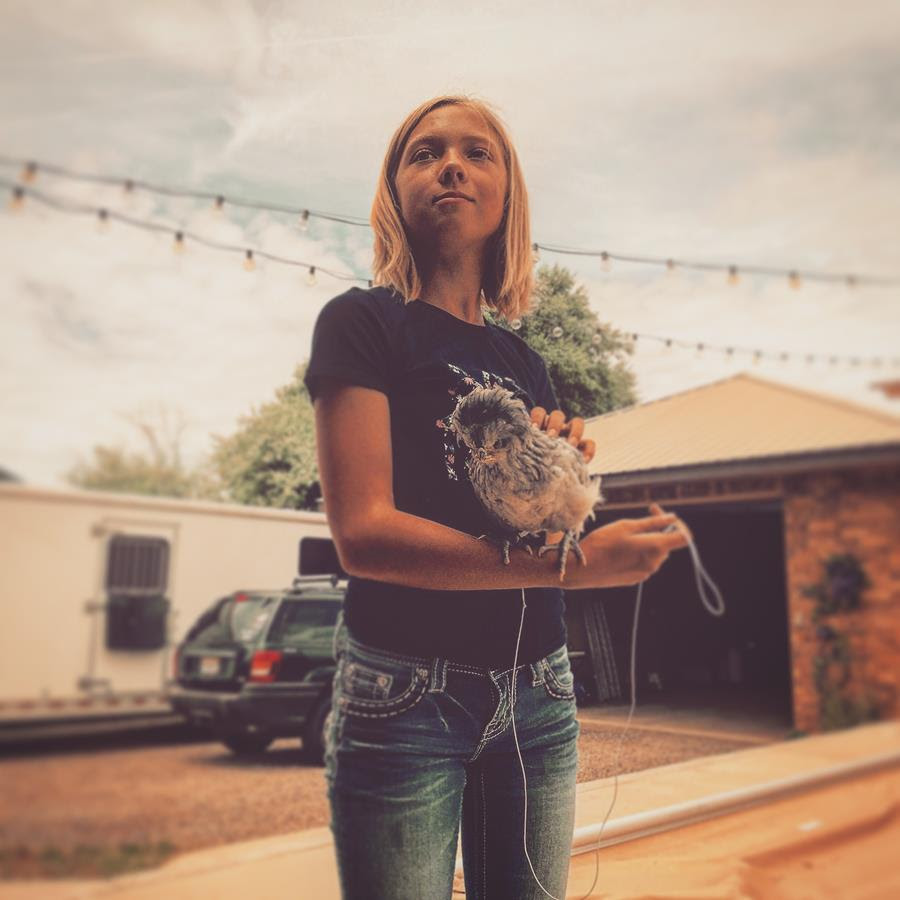 As C3 started to get more and more experience raising fowl, she saw a huge opportunity. She had feathers, lots of them, and her dad needed hat decorations for his custom hats. So, Collins started to collect feathers from her birds and separate them into three main categories: small, medium, and large sizes. She then divided those feathers based on color, pattern, luminosity, etc. This is how Greeley Hat Works finds one-of-a-kind feathers for one-of-a-kind hats.
But, as Trent would soon come to find out, high quality feathers don't come cheap! As someone raised by entrepreneurial parents, this is where C3 really decided to seize the opportunity she had before her. She started her own business and charges her dad for each and every feather she collects for his hats. It's this kind of "out of the hat-box thinking" that makes a Greeley Hat Works hat both a unique work of craftsmanship, and a family affair.
Thanks to Collins' entrepreneurial spirit, each and every hat from Greeley Hat Works, whether it's a hat that's made-to order or one from the Nine7O line, can be custom fitted with a farm-raised, one-of-a-kind Farm to Fashion feather.
You can see some of Collins' feathers in our custom hat section of the website! Take a look now.