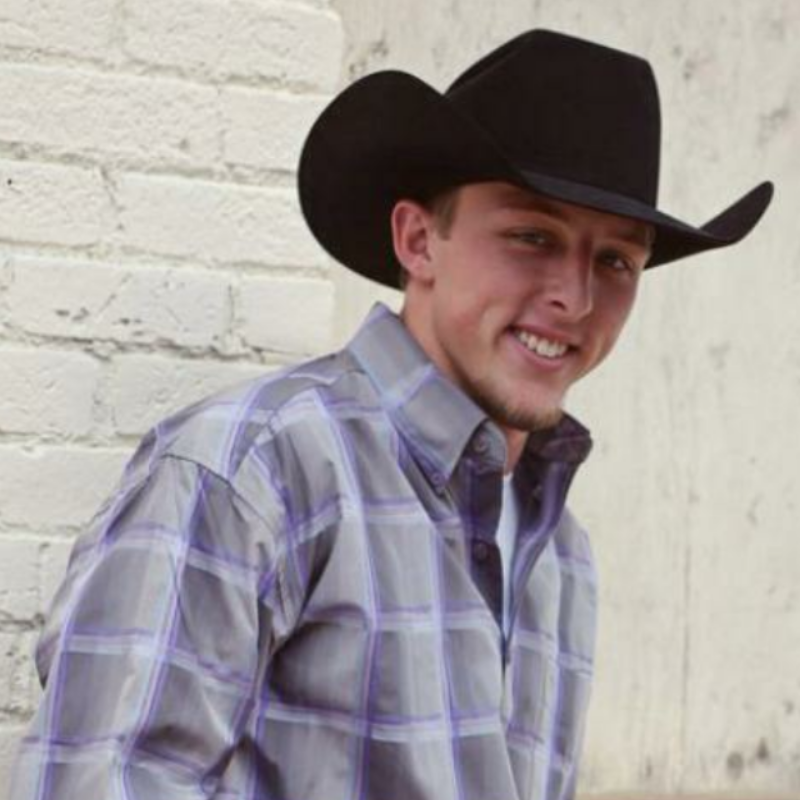 Jaden Olearnick
Hello, my name is Jaden Olearnick! I am honored to be part of such a great brand such as Greeley Hat Works! I am 25 years old and Colorado born and raised.
Growing up outside of Eaton, Colorado I was blessed in having a multitude of opportunities in the show ring with multiple species of livestock and in my athletic career of football and wrestling. I recently finished my wrestling career while graduating from Western State Colorado University with a business degree.
Due to outstanding friends and great people in my community I have gotten the opportunity to use my athletic abilities in the rodeo arena. It is a great opportunity for me to represent this great brand and I look forward to embodying this brand and representing it as I do my last name. With great pride!